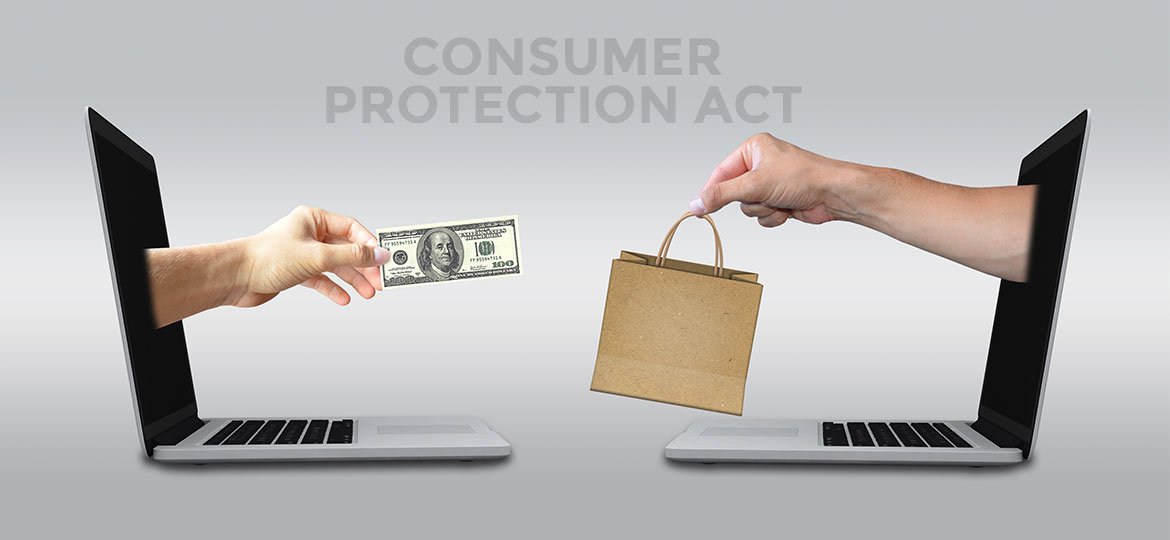 Consumers, you now have more rights than ever! The Consumer Protection Act was promulgated by the President of South Africa on 29 April 2009 and is now in full force and effect as of 1 April 2011. Almost every inhabitant of this country is invariably a consumer and the Consumer Protection Act is here to protect you. Your consumer rights are actually embodied in one of the world's most liberal pieces of legislation, the Constitution of the Republic of South Africa, Act 108 of 1996. Consumer rights are inextricably linked to your right to human dignity and equality. Section 9 of the Constitution states that national legislation must be enacted to prevent unfair discrimination. The Consumer Protection Act is therefore a reinforcement of your rights contained in the Constitution and it affords you a more user-friendly approach in seeking redress of consumer violations. If you are doubting whether you are a consumer, note that a consumer means "user, buyer, purchaser, customer, shopper, client."
Previously, many stores easily escaped liability for the sale of defective or inferior quality products, and poor services. Stores would proudly and fearlessly hang up signs stating "no refunds" and sales managers would confidently advise you that that there are internal procedures that have to be followed before considering refunding a customer's money. These "internal procedures" have been indoctrinated in many consumers across South Africa. Many of us know the steps that suppliers follow in order to retain their profits and cause us the extra costs and inconvenience. The first step usually involves the supplier sending the defective product back to the manufacturer to be repaired. You will have to wait a maximum period of 21 days before the manufacturer repairs the defect. Second, if the goods cannot be repaired within this time period or at all, then an exchange will be allowed for the same product. Third and at its very best, you will be given a voucher for the value of the defective goods, however, this voucher can only be spent at that store. This is no longer the position as the Consumer Protection Act empowers a consumer to demand a refund of their money as their first option. There is no obligation on a consumer to wait for the supplier to exhaust their "internal procedures" first. Furthermore, a consumer can claim costs from the supplier including interest until the amount is fully refunded. The maxim "the customer is king" used to be a figment of every consumer's imagination in South Africa, however, this is now a stark reality for suppliers.
The Act as I will now refer to was promoted and passed as law to protect consumers against exploitation and abuse in the marketplace. It aims at regulating and prohibiting suppliers from unfair, unconscionable and dishonest business practices. It recognises that many South Africans are still suffering from poverty and illiteracy as a direct consequence of our past and it seeks to enforce a uniform standard of treatment to all South African consumers. To get an insight into gross consumer violations and unethical business practices, one just needs to log onto the internet or tune into consumer watch programmes. There are hundreds of complaints lodged on the internet on a daily basis against furniture stores, cellular network providers and many major corporations, and yet nothing is done about it. Well, not anymore.
IMPORTANT CONSUMER RIGHTS AND PROVISIONS TO REMEMBER
Section 19: Your Right to Prompt Delivery of Goods and Supply of Service
How often do you hear of suppliers failing to deliver goods on the promised date and time. Even when the goods are delivered after the agreed date, you are still required to pay a delivery fee. Now, a supplier is required to deliver goods on a date, time and place agreed upon with the consumer at the supplier's own cost. If no date or time is agreed upon, the supplier is required to effect delivery or perform services within a reasonable time after the transaction is complete. Consumers are encouraged to agree on a date, time and place for delivery of goods with the supplier in writing in order to easily prove a breach of contract.
Non-compliance of a supplier to deliver goods or render services on the agreed date or within a reasonable time entitles the consumer to reject delivery of the goods or performance of the services. The consumer is also entitled to cancel the agreement without any penalties and treat the goods or services as unsolicited goods or services in terms of Section 21 of the Act. A consumer may also use Section 47 to claim a refund, interest at the prescribed rate and any costs suffered as a consequence, as the supplier's conduct is tantamount to a breach of contract.
Section 22: Your Right to Information in Plain and Understandable Language
Section 22 works hand in hand with Section 49, which discusses the requirements for terms and conditions in a notice given to a consumer. A notice, document or visual representation is required to be in plain and simple language. The Act states that "a notice, document or visual representation is in plain language if it is reasonable to conclude that an ordinary consumer of the class of persons for whom the notice, document or visual representation is intended, with average literacy skills and minimal experience as a consumer of the relevant goods or services, could be expected to understand the content, significance, and import of the document without undue effort, having regard to: –
The context, comprehensiveness and consistency of the notice, document or visual representation
The organisation, form and style of the notice, document or visual representation
The vocabulary, usage and sentence structure of the notice, document or visual representation
The use of any illustrations, examples, headings, or other aids to reading and understanding.
Section 47: Overselling and Overbooking by the Supplier
This Section should be read in conjunction with Sections 19, 54 and 55. It is common practice in South Africa for suppliers to over-sell and over-book goods and services thereby resulting in a failure to deliver goods and services on the agreed date and time. Even though this conduct constitutes a breach of conduct on the part of the supplier, there is a misconception among consumers that this conduct is acceptable. This is attributable to an absence of consumer awareness and supplier accountability in our country.
Section 47 prohibits a supplier from accepting payment from a consumer if it reasonably apprehends that the goods or services cannot be supplied to the consumer OR if it intends supplying goods or services that are materially different from what was paid for by the consumer. A supplier's failure to deliver goods and services on the agreed date, time and place due to insufficient stock or capacity is a breach of contract. The supplier in this regard must refund any monies paid by the consumer together with interest at the prescribed rate from date of payment of the money until date of refund. Consumers are also entitled to any costs incurred by them that flow directly from the supplier's breach. This may include costs of fuel, costs of telephone calls, time taken off work etc. However, the supplier is afforded certain defences under this Section, one of which is proof that the shortage of stock or capacity was beyond the suppliers control even after reasonable steps were taken to procure the goods or services for the consumer.
Section 54: Your Right to Demand Quality Service
As a consumer, you are entitled to the performance of services and delivery of goods timeously and / or as agreed, and in an acceptable manner. Any delays on the part of the supplier to fulfil its obligations must be communicated with the consumer timeously. One of the remedies available to consumers in this regard is the right to demand a refund of a reasonable portion of the money paid for the goods or services.
Section 55: Your Right to Safe, Good Quality Goods
This Section does not apply to goods purchased at an auction. Upon delivery of the goods, a consumer is entitled to request that the supplier afford him or her the opportunity to inspect the goods. Goods supplied to consumers in the ordinary course of business are required to be: –
Of good quality
In good working order
Free from defects (apparent and hidden defects)
Useable
Durable for a reasonable period of time
Suitable for the purpose for which it is intended.
In line with the Standards Act No. 29 of 1993 or any other public regulation that defines the goods of good standards and quality.
Section 56: Implied Warranty of Quality of Goods Supplied
The Act provides an implied warranty to all consumers that goods or services supplied meets the obligations imposed in Section 55. If the goods do not meet the requirements of Section 55, a consumer may, within six months after delivery of the goods, return the goods to the supplier at the supplier's own expense. Consumers have the choice to demand a refund of their money or request the supplier to repair or replace the goods. This section prohibits a supplier from insisting on repairing or replacing the goods as a first option especially if the consumer demands a refund of money as his or her first choice. If the consumer requests the goods to be repaired and after repairs it is still unsafe and / or of poor quality, the consumer may within three months thereafter request the supplier to replace the goods or refund his or her money.
Section 16: Your Right to Cooling-Off after Direct Marketing
Direct marketing occurs where you are approached telephonically, via mail, in person or electronic communications for the purpose of supplying goods or services, or obtaining a donation of any kind. Most people can identify with this form of marketing as many of us are contacted regularly by companies selling insurance policies, cellular contracts and the like. Now, a consumer is entitled to cancel such transaction or agreement in writing or a recorded manner, within 5 business days after the transaction was completed OR after delivery of the goods. The person marketing the goods or services must inform the consumer of his or her right to rescind the agreement in this regard (Section 32). The consumer does not have to provide the supplier with any reason for the cancellation of the agreement. The supplier must refund any payment received from the consumer within 15 days thereafter. Section 11 of the Act recognises every persons constitutional right to privacy. In terms of this section, a consumer has the right to accept, refuse, discontinue and pre-emptively block any communication involving direct marketing. A consumer may also demand that any person responsible for the direct marketing communications refrain from communicating them further. Provisions are being made by the NCC for an Expression of Interest register for all consumers to register their wish not to be contacted by suppliers involved in direct marketing. Suppliers involved in direct marketing are expected to view this register in order to establish whether a consumer has registered their wish not to be contacted. Suppliers that do not respect consumers right in terms of this section can be found guilty of contravening the Act.
Section 61: Suppliers Liability for Damage Caused by Goods
This Section allows a consumer to take action against a supplier in terms of the Act, if their rights were violated on or after 30 April 2010. Section 61 is one of the most talked about and controversial provisions of the Act because it states that a supplier is liable for any harm caused wholly or partly as a consequence of: –
Supplying any unsafe goods
A product failure, defect or hazard in any goods
Inadequate instructions or warnings provided to the consumer pertaining to any hazard arising from the goods
Proof of fault in civil proceedings is usually placed on the complainant or plaintiff, however, Section 61 exempts a consumer from proving any fault on the part of the supplier in a claim for damages. The Act makes it even easier for consumers to determine a contravention of Section 61 by providing a definition of the words "defect", "failure", "hazard" and "unsafe" within its context. A "defect" applies to any material imperfection in the manufacture of goods or components, OR in performance of the services that makes it less acceptable to a reasonable person in the circumstances. A "failure" means the inability of goods to perform for its intended use. A "hazard" means a hazard defined in terms of any other law and which presents a risk of personal injury to any person or damage to property when the goods are utilised. "Unsafe" applies to a failure, defect or hazard present in the goods that pose extreme risk of personal injury or property to the consumer or any other person.
A consumer is also entitled to sue any other person in the supply chain for damages suffered as a result of the supply of defective, hazardous, unsafe or failed products. If there is more than one person in the supply chain, they can be held jointly and severally liable. A practical example is where you purchased a lounge suite from a furniture store and which lounge suite someone else manufactured. Both the furniture store and manufacturer of the lounge suite can be sued jointly and severally.
Section 69: Enforcement of Your Consumer Rights
An aggrieved consumer has many options in seeking redress against a supplier's contravention of the Act and violation of rights. A consumer may refer the matter to: –
The National Consumer Tribunal
The ombud with jurisdiction over the particular supplier
An alternative dispute resolution agent
A Consumer Court with the applicable jurisdiction
The National Consumer Commission
A court of law within the Republic of South Africa that has jurisdiction to hear the matter (Section 76)
Sections 52 & 76: Powers of Court to Enforce Your Consumer Rights
Section 52 empowers a court of law within the Republic of South Africa to adjudicate on a claim for a suppliers unconscionable conduct; false, misleading or deceptive representations to a consumer or unfair, unreasonable or unjust contract terms. The court is required to use the guidelines of this Act irrespective of whether the Act was in force at the time of the contravention. This section allows for the enforcement of consumers rights retrospective of the effect date of the Act. Consumers that have suffered a violation of their rights in terms of Section 40, 41 and 48 still have an opportunity to seek redress if the contravention occurred before the general effective date of the Act. Section 76 empowers the court to make the following orders: –
Order the supplier to discontinue any conduct inconsistent with the Act
Make an order specifically envisaged in the Act
Award damages against the supplier for a group or class of persons affected by the contravention in order to uphold the purpose of the Act
Award special damages and interest against the supplier
Order a refund if the supplier has failed / refused to pay it
Section 112: Penalties for Non-Compliance of the Act
Any supplier that is found guilty of contravening the Act, may be liable for: –
A maximum administrative fine of 10% of its annual turnover as indicated in the preceding year
Or R1million (whichever is the greater)
Suppliers, manufacturers, service providers and the like are encouraged to bring their business practices in line with the Act due to the implications of this Section. The Minister deferred the Act for a further period solely to allow suppliers to bring their business practices up to standards with the Act. Many businesses are not aware that the Act is now a fully loaded weapon waiting to attack them and if store policies are not re-drawn and staff trained accordingly, the implications will surely be far-reaching.
CONCLUSION

In assisting consumers enforce their rights, the Act made provision for the formation of the National Consumer Commission. The NCC is a body of individuals tasked with the responsibility of receiving and investigating consumer related offences and complaints. The Consumer Commissioner, Mamodupi Mohlala is encouraging the public to lodge any complaints they have about goods purchased and services received from a supplier. The NCC believes that consumer participation in this regard will allow them to function for the purpose for which they were created. Consumers are encouraged now more than ever to enforce their consumer rights. Simply lodging your complaints on consumer internet sites, in newspapers and on local television programmes is not enough. Even though the media is a great medium of exposing unethical and poor business practices of deviant suppliers, it will not prohibit their conduct from being perpetrated on the next vulnerable consumer. Lodging your complaints with the National Consumer Commission or Tribunal will lead to an investigation being conducted against the supplier and if found guilty, a Section 112 fine may be imposed. Consumer participation in this regard will not only expose non-compliant suppliers but it will also set a precedent to other suppliers to up their standards and treat consumers with high levels of customer service and business ethics. There is no easy way out for suppliers anymore and there are no excuses for you the consumer to enforce your rights!
PURPOSE OF THIS DOCUMENT
This article is aimed at raising public awareness on consumer rights in terms of the Consumer Protection Act No. 68 of 2008.
ABOUT THE AUTHOR
Melissa Naidoo graduated from the University of Kwazulu Natal, Howard College in 2007. She obtained distinctions in Corporate Law, Family Law, Clinical Law, Transactional Legal Skills, Legal Advocacy, Legal Method and Legal Accounting. She qualified as an attorney in 2009 and practised in Durban before joining our practice in 2010. Melissa has developed a new found interest in the emerging consumer laws in South Africa and she specialises in Civil Litigation, Family Law, Medical Malpractice, Personal Injury and Vetting of various agreements.
DISCLAIMER
While every effort has been made to ensure the accuracy of the contents of this article, it is not intended to provide legal advice as individual situations will differ and should be discussed with an expert or attorney. The information provided in this article is not exhaustive and certain limitations will apply to individual situations. For specific legal advice on the information provided please contact the author.